More info
RAR EVEN XC29SL is a very interesting rim due to its layup design and the hookless shape. The rim is made with intermediate modulus fibers T800 for the best stiffness to resistance ratio.
The XC29SL rim profile rarely hits the scale with 335g. Due to the great lightness of the rim, and its very generous dimensions, the composite thicknesses must be adapted to the stresses that the wheel is subjected to under normal conditions. The areas that are not or only slightly stressed are therefore naturally thin: between the spokes and on the rim flank.
EVEN XC29SL is recommended for XC use only, it is not designed to withstand jumps or strong impacts.
We also recommend it for a maximum pilot weight of 75kg. Above this limit, we recommend the reinforced XC29 version with a weight of +/-380g.
Since the disc brake was introduced, and due to the increase of cog number on the rear wheel, the wheels weakened due to left/right sides asymmetry. 
The TEMPO XC rims compensate for this weakness with three different asymmetries.
1. The first one concerns the rim offset by 3mm favoring the weak side of the wheel. This asymmetry increases the spoke tension where it is usually too low, it improves wheel stiffness as well as wheel snappiness. 
2. On demand, stiffer spokes can be laced on one or each side of the wheel to strengthen it while balancing the left/right side stiffness. 
3. The spoke cross pattern is different on each side of the wheel to increase stiffness and torque transfer depending on the exact loads the wheel deals with. 
| | | | | | |
| --- | --- | --- | --- | --- | --- |
| Model | Depth (mm) | Width (mm) Ext/Int | Holes | Weight (g) | Use category |
| EVEN XC29SL | 24,0mm | 35,0 mm / 30,0 mm | 28 | 335g | XC |
| EVEN XC29 | 24,0mm | 35,0 mm / 30,0 mm | 28 | 375g | XC/AM |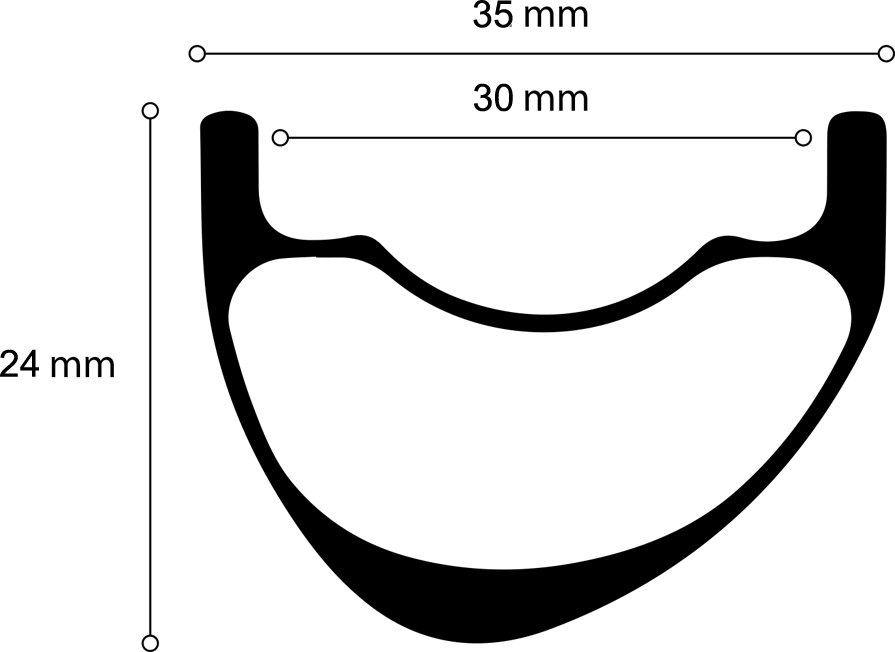 INCLUDED ACCESSORIES:
 - padded RAR wheelbags
 - Tubeless kit mounted (tape+valve)