We were looking for the most ultimate performance possible on a bike wheel. The result is this EXALT DISC BAKE.
It outclasses any wheel currently on the market. It is a concentrate of every key parameters for the maximal performance.
The rim is the wheel part having the most influence on riding and aerodynamics properties.
Its dimensions are extremely favorable to aerodynamics and tire efficiency. First it features a 40mm deep rim by 25mm wide. Such a wide profile reduces significantly the side wind sensitivity and comes along with very low drag. Second the internal width of 18mm makes the tire fit really wide on the rim, which improves the rolling resistance. Its weight is amazing considering the dimensions since it only weights 380g for EXALT 40 tubeless. From a resistance point of view, it also offers surprising properties as it easily passes the UCI impact test.
EXTENSIVE RIM DETAILS ON THIS LINK
The hubs are outstanding too. Entirely designed and made in France from 7075 T6 alloy, their ultra wide geometry makes the wheel stiffer than any other hub on the market. This favorable geometry also makes the wheel stronger due to the better left/right side spokes tensions balance.
Every single cubic millimeter of the material benefits of the CAD software research which allows us to make a front hub that only weights 85g, and a rear one hitting the scale at only 178g with a very high lifespan. The weights are incredibly low. When you know that the torque engagement system is steel ratchets, that's outstanding! 
EXTENSIVE HUB DETAILS ON THIS LINK
Available in 40mm tubeless, it is way faster than the competition. Why?
1. The 28mm rim width optimizes the aero properties and the improve the prediction of wind sensitivity
2. The 21mm internal rim width make the tire wider and faster than its size claims
3. Super light at 1200g/set
4. The energy transfer is maximal with the new RAR ESO hubs featuring a steel ratchet and a never seen before geometry.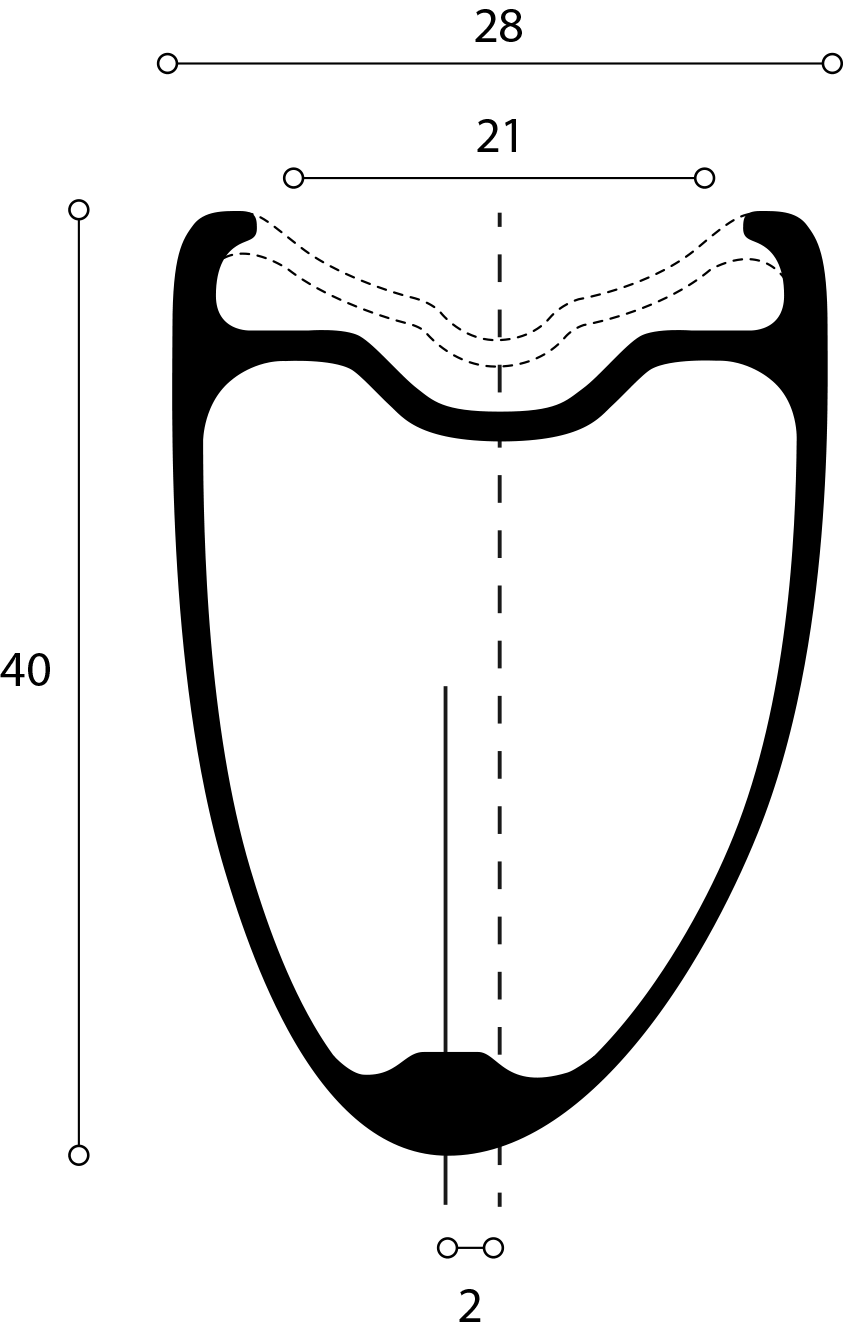 INCLUDED ACCESSORIES:
 - padded RAR wheelbags
 - RAR valve extenders
 - Tubeless valves
 - tubeless rim tape